At Southwold Primary School we are driving a Diversity, Inclusion and Equality Manifesto, with regular discussion and focused teaching and learning across the whole school so that all the children come to fully understand our aims.  The manifesto is also displayed around school and shared with children, parents and governors.
At Southwold Primary School and beyond, we aim to recognise and embrace difference, to include everyone in all aspects of school life and to ensure that we are fair to all pupils. 
We aim to enable everyone to feel like they belong within our school community. We aim to become global citizens, working towards a fairer and more equal society.
Our curriculum is constantly being reviewed and improved to ensure that it reflects the manifesto aims.  The school is currently working towards the Diversity, Equality and Inclusion Quality Mark.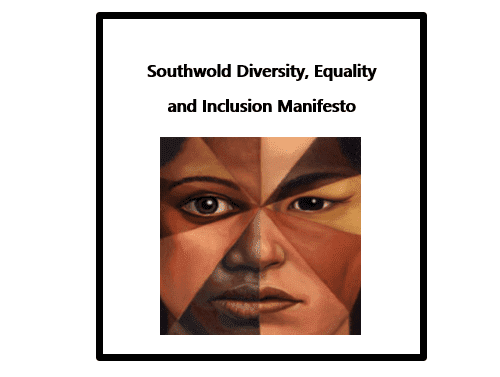 Diversity, Equality and Inclusion across the curriculum
It is important that pupils see themselves reflected in the curriculum and that our curriculum reflects the context of our community. 
We work hard to ensure children have positive and diverse role models, curriculum resources and learning environments.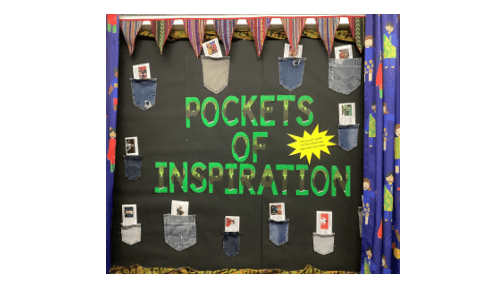 Inside our pockets of inspiration so far are:
Ade Adepitan
M.I.A.
Stephen Hawking
Nadiya Hussain
Marsha P. Johnson
Frida Kahlo
Ibtihaj Muhammad
Barack Obama
Marcus Rashford
Jacqueline Wilson
Stevie Wonder
Malala Yousafzai
We are engaging with ongoing partnerships and individuals who act as role-models for our children within a diverse community.  Examples include Steve Brazier, a local blind artist; Belong, a charity which helps refugees and asylum seekers; Nottingham Education Sanctuary Team (NEST), Freedom Foundation UK and Capital One.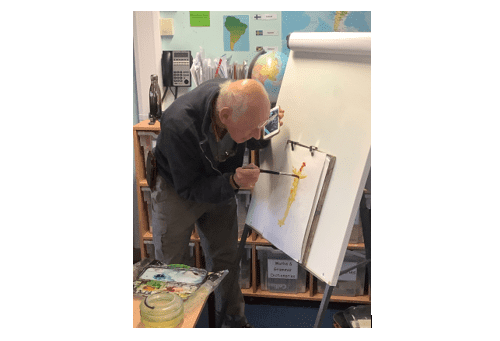 This year already we have had an inspiring video message from the Kanneh-Mason family and a positive visit in school from Jav Khaliq, the first British Asian Boxing world champion.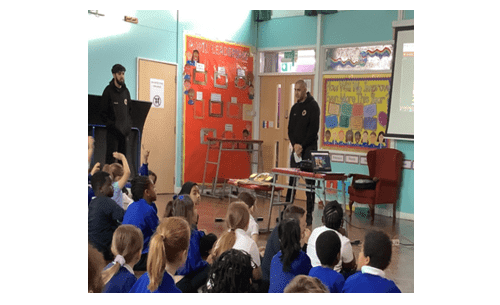 We are constantly reviewing and updating our curriculum to enable children to reflect our manifesto aims.  Have a look at our 'Curriculum of Excellence and Inclusion' documents within the curriculum pages on this website.