Southwold Curriculum 2022-24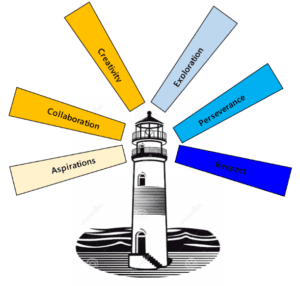 The Southwold curriculum is broad, balanced, exciting and engaging, built upon the context of our school and the needs of our pupils. We want children to excel in the subject they love and leave our school as future scientists/ historians/ artists, with a high-quality skills-set in each subject.
At Southwold we believe that children should see themselves reflected in our curriculum so that they can fully 'buy into' their learning and we provide a wide range of diverse, relevant and authentic contexts for them.  We aim for children to really enjoy their learning and feel a real sense of identity and belonging.  We also ensure that we bring aspirational role models and relevant partnerships into school to enhance learning and send children out on exciting trips.
Our curriculum is underpinned at every level by a strong diversity, inclusion and equality agenda.  There is a strong 'wider curriculum' to deepen learning and provide further exciting experiences and opportunities, including '51 Things to do at Southwold before 11¾'.  The personal development of our pupils is outstanding.
We aim to ensure that all pupils develop academic excellence, as well as developing and embedding skills essential for them to be successful citizens of the future and to be lifelong learners.  Our curriculum vision is closely linked to our six core values.  Teachers plan lessons in clear sequences of learning to build skills over time from a knowledge base, building upon prior learning.  There is a clear focus on vocabulary throughout the curriculum.
Our foundation curriculum is delivered through Project-based Learning', with cross-curricular projects that are based around an essential question.
We maintain daily shared reading, phonics, English and Maths lessons, which are related to class projects and real-life situations whenever possible.  In Early Years, we also maintain a focus on learning through play to embed the prime and specific areas of learning.  Writing is often project based and shared reading novels and texts relate to the class projects, weaving learning through these texts. Mighty Maths Missions are linked to class projects.
Curriculum of excellence and inclusion documents:  these are being updated all the time, reflecting our drive to develop a diverse curriculum, with growing partnerships:
Year 1 Excellence & Inclusion Document
Year 2 Excellence & Inclusion Document
Year 3 Excellence & Inclusion Document
Year 5 Excellence & Inclusion Document
Year 6 Excellence & Inclusion Document
Download Early Years Foundation Stage Parents' Guide
Download Year 1 Curriculum Map
Download Year 2 Curriculum Map
Download Year 3 Curriculum Map
Download Year 4 Curriculum Map
Download Year 5 Curriculum Map